Oak Class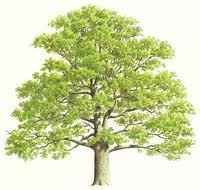 On this page, you will find class information, letters and forms available for viewing and download - They are all in PDF format for consistency and security so a suitable reader will be necessary.
Oak Class Downloads:
Yr5 & Yr6 Wordlist
Eco Code
English Glossary
End of year Expectations
I Can Maths Sheet
I Can English Sheet
I Can Science Sheet
Newsletter Autumn 2016
Newsletter Autumn 2 2016
Reported Speech 4th November
Energy Data Collection 11th November
Odd and Even Multiplication 25th November
Christmas Puzzle 19th December
Christmas Puzzle Hint 19th December
Eco-Committee BBC Gardening Show
Gallery:
Oak Class Blog
C Preston (CPreston) on: Oak Class Blog
We will be taking part in British Science Week this year. It will take place from 10th - 19th March 2017.
---
C Preston (CPreston) on: Oak Class Blog
On Friday 20th January our football team will be representing the school at the Powerleague Dome in the U11 local tournament!
---