Safeguarding
On this page, you will find information, links and policies relating to safeguarding:
Links:
The government has launched a new online tool for schools to give parents advice and tips on preparing their children for adult life, find out more here:

Policies:
Child Protection and Safeguarding

Safeguarding leaflet for parents 2015 2016

Click here for guides and step-by-step instructions to set controls on major broadband providers and mobile networks.
News of a new free APP for young people, launched by Child Line.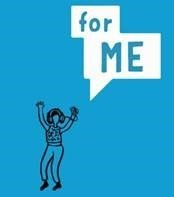 Childline app 'For Me' seeks to help young people directly on their smartphones
The app was designed by four young apprentices in the hope of utilising technology to support young people
NSPCC's Childline is today launching an app said to be the first to provide counselling to young people directly through their smartphone.
Invented by four teenagers who wanted to use technology to address the urgent need for confidential support among young people, the 'For Me' app is free to download in the UK and Channel Islands and has been specifically designed for discreet usage.
"Our initial ideas for the app came about during a school lesson. I hope it will really make a difference to people our age who are struggling," said Laura Hindle, co-creator of the app.
The app utilises all of Childline's online services - from the 1-2-1 chat function with a counsellor, the 'Ask Sam' problem pages and entrance to a private locker, in which is a daily mood tracker and personal journal.
Childline was created by Dame Esther Rantzen 30 years ago and was reliant upon the use of public telephone boxes across the country to provide a safe way for children to communicate with support services. With technological developments, the methods of communication have widened the availability of support services. Last year, 1.8 million sessions on the Childline website were conducted via mobile devices.
We also wish to offer these two websites , again free to use and download:
Disrespect Nobody- www.disrepectnobody.co.uk